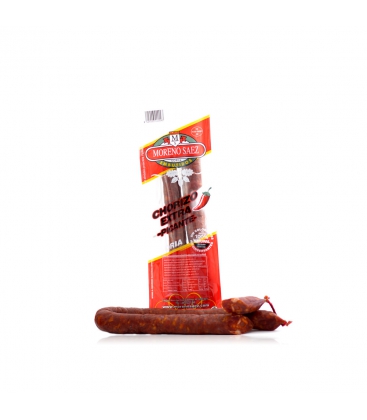 Spicy natural Sarta extra chorizo
Chorizo extra Sarta natural
picante weighing approximately 280 grams. The perfect choice if you can't imagine
chorizo without a touch of heat
. Enjoy our chorizo of the finest quality with the incomparable taste that artisan charcuterie from Soria is known for. A great product made with the
best pork meat
and other natural ingredients such as smoked La Vera paprika, garlic and salt. It does not contain any additives, preservatives, or colouring, whether artificial or natural. Suitable for consumption raw, in slices or chunks, or cooked in any dish that calls for chorizo, its exquisite taste and delicate aroma will leave you hungry for more.
Pork shoulder and lean pork meat
Salt, sweet paprika and garlic.